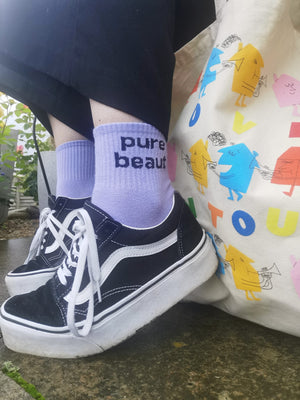 Tips for Surviving Summer
"You got here just in time…. Have you written a blog post yet?"
I'll be honest, the last thing I want to do in June is sweat over a blog post, literally. I hate this boggin' weather. Is it October yet?
Having said that, the summer months really do drag out all the events. Harry Styles, Paolo Nutini and Sam Fender are just three massive dreamboats I got to swoon over this month. I landed at each venue in my new ankle socks and a massive willingness to run away with absolutely any of them.
Tips for Surviving Summer if your name is Lucy -
The Pleasing Spirtz by Pleasing
Pints at Whites
Dreamboats can also be found here
Pink Marmalade Gin
Perfect to drink at home, when it's just too warm to venture into town. A gin that changes colour? Just call me a marketers dream.
Now I wait patiently for summer to end so I can once again wear jumpers everyday and pretend I live in Stars Hollow.
- Lucy